Think back. Think way, way back, to a time before recorded music. It's difficult for us, today, with all the world's music available to us on our phones. But there was such a time when music was only ever listened to live; it was played by family members and during gatherings, and was shared by teaching and by sheet music.
Maybe we're not thinking so far back today. Just to the 1940s.
Krantz Records was a small independent record label based in Philadelphia, Pennsylvania, that operated in the late 1940s. The label specialized in popular music, especially string band music, which was a local tradition in Philadelphia. String bands were groups of musicians who played mostly string instruments, such as banjos, mandolins, guitars, violins and saxophones. They performed in parades, festivals and competitions, often wearing colorful costumes and playing lively tunes.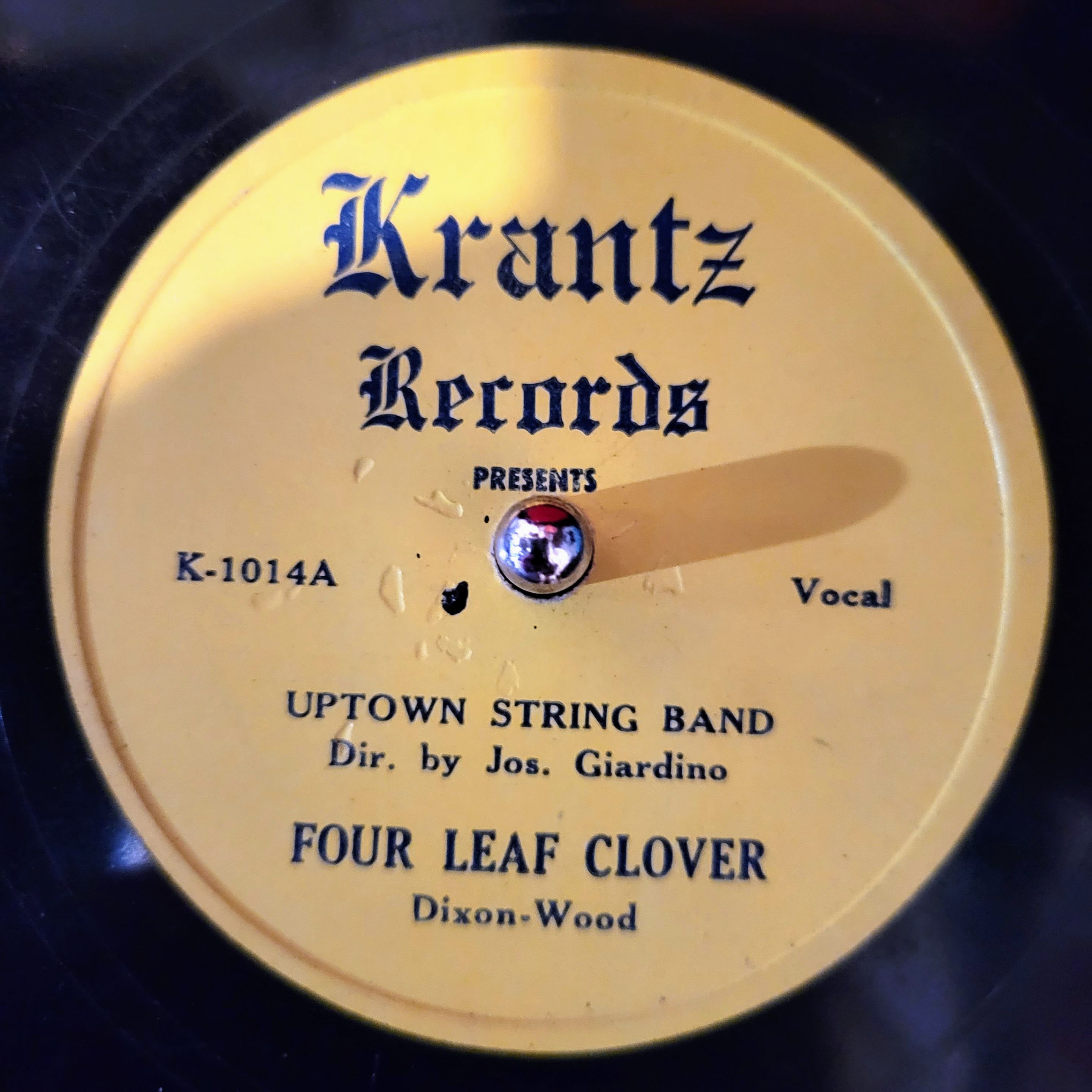 Krantz Records was founded by Harry Krantz, who was also a musician and a leader of the Quaker City String Band. He started the label in 1947 to record and promote his own band and other local string bands. He also recorded some vocalists, such as Lynne White, who sang with Jay Arnold's Orchestra.
Some of the songs recorded by Krantz Records were:
Quaker City March by Quaker City String Band
Margie – All By Myself by Quaker City String Band
Heartaches by Durning String Band
Barbara Polka by Uptown String Band
I'm Looking Over A Four Leaf Clover by Uptown String Band
Hail! Hail! The Gang's All Here by Polish-American String Band
Baby Face by Uptown String Band
Relateeves by Lynne White with Jay Arnold's Orchestra
Krantz Records was one of the few labels that documented the string band music of Philadelphia in the 1940s. The label's legacy is also preserved by the annual Mummers Parade, which is a New Year's Day celebration that features hundreds of string bands and other performers.
Sources: