Viking Records, an independent record label, was a significant name in the music industry, particularly in the South Pacific region.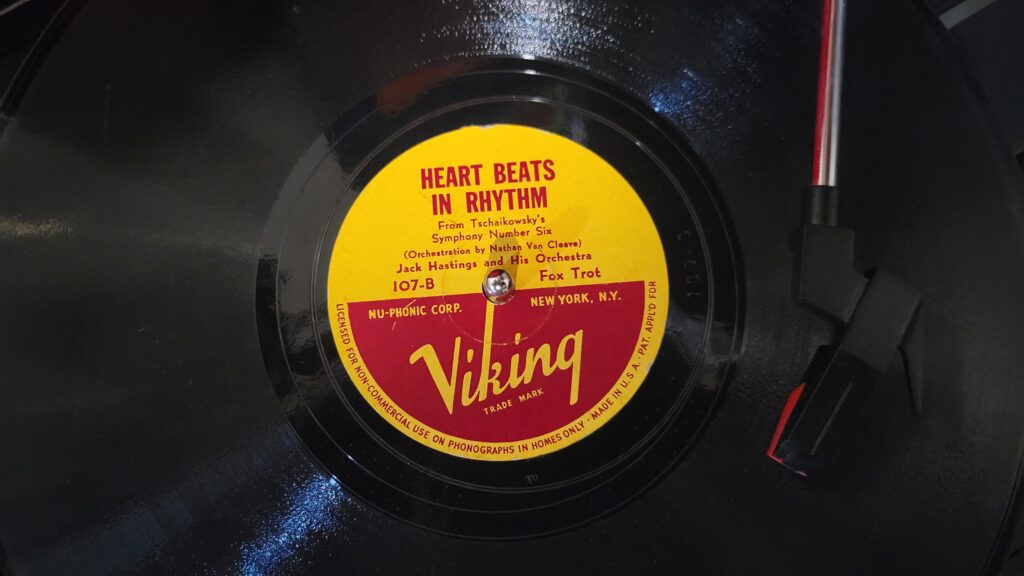 Viking Records was founded in 1957 by Ron Dalton and Murdoch Riley and quickly became the largest locally owned record label in the South Pacific during the 1960s. Murdoch Riley had a background in broadcasting and was interested in branching out.
As an independent label they certainly had an upward struggle to gain market share against the likes of Capital, RCA, HMV and others. Ultimately they found their niche in Pacific Island music and became knownfor recording a vast range of Pacific music from countries like New Zealand, Samoa, Fiji, Tahiti, and Tonga. Their first recording was in October 1957 and featured an EP of rock and roll songs by Manawatu group The Q-Tees called "Little Darlin'". The label eventually became the leading supplier of Pacific Island and Māori music in New Zealand, with other labels like Salem Records and Hibiscus Records coming close in output. Later in the sixties they merged with Sevenseas Publishing, an established publisher of sheet music and books, to form Viking Sevenseas NZ Ltd.
In the 1960s, Viking Records made significant strides in the music industry. In 1962, the company's representatives, Ron Dalton and Murdoch Riley, traveled to New York to discuss distributing American Independent records in Australia and New Zealand. They were also keen on expanding into the pop music genre. By 1965 and 1966, Viking Records had released the winning albums for the Loxene Golden Disc awards, a precursor to the prestigious New Zealand Music Awards.
Viking Records was home to several renowned artists:
Bill Sevesi and Bill Wolfgramm: Renowned Tongan steel guitarists.
Pepe and the Rarotongans: A significant act from the Cook Islands.
Eddie Lund: A pianist from Oregon based in Tahiti.
Peter Posa, Maria Dallas, The Beau-Marks, and Dinah Lee.
In 1965, Ray Columbus & the Invaders won the Loxene Golden Disc award for their song "Till We Kissed." The following year, Maria Dallas clinched the award for her song "Tumblin' down."
There is one Viking record in the Blind Skeleton collection, a copy of Heart Beats in Rhythm and Dolores, both by Jack Hastings and His Orchestra.