Founded in 1938 by Moses Asch, Asch Records was one of the most important independent record producers of the 1940s, preserving the recordings of great folk artists including Leadbelly, Cisco Houston and Woody Guthrie. Though primarily a folk label, Asch also supported jazz, blues, classical, spoken word and world music, making Asch Records a diverse and innovative label.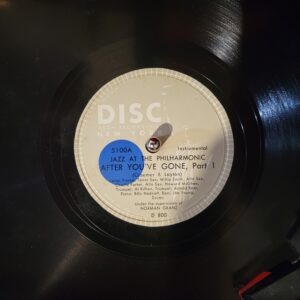 Asch's first major project was an album of readings from his father's book, In the Beginning, by David Niles, with background music by Bernie Weissman. Some accounts indicate that Woody Guthrie drew the artwork for the album's booklet. This began a long collaboration between Asch and Guthrie, with Guthrie providing some of Asch Records most famous recordings, who recorded hundreds of songs on the label. Many of these were not released until decades later. Asch also recorded other famous folk artists such as Pete Seeger, Bess Hawes, Baldwin Hawes, Tom Glazer and others who formed the core of the American folk revival. Asch supported their political views and activism, releasing albums such as Songs of the Lincoln Brigade, Songs for Victory: Music for Political Action and Folk Songs Sung by Josh White.
The label was not restricted to folk music; there was a strong international presence with songs from the Soviet Union, China, India and other countries, reflecting his interest in international culture and politics. The label also saw jazz, such as a collaboration with Norman Granz to produce Jazz at the Philharmonic, a series of live concerts featuring some of the best jazz musicians of the time.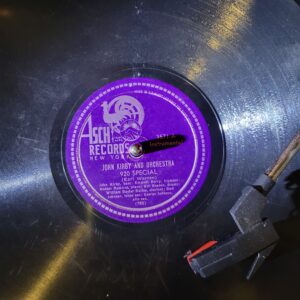 The label went through several name changes over the years. It started as Asch Recording Studios, then became Asch Recordings, then Asch Records. In 1944, he formed a partnership with Stinson Trading Company and used their logo on some of his releases, then experimented with Asch International as a sublabel for his foreign recordings in 1945.
Asch's label continued until the end of 1945, when he left it for a new venture: Folkways Records, reflecting his preference for folk. Folkways Records was founded by Asch and Marian Distler in 1948 and became one of the most influential labels in folk music history. Folkways Records acquired the rights to most of Asch's previous recordings and reissued them under its own name. Folkways Records was acquired by the Smithsonian Institution in 1987 and is now part of Smithsonian Folkways.