Think back. Think way, way back, to a time before recorded music. It's difficult for us, today, with all the world's music available to us on our phones. But there was such a time when music was only ever listened to live; it was played by family members and during gatherings, and was shared by teaching and by sheet music.
Now, Algene Records isn't quite that old, but it had it's heyday in the 1940s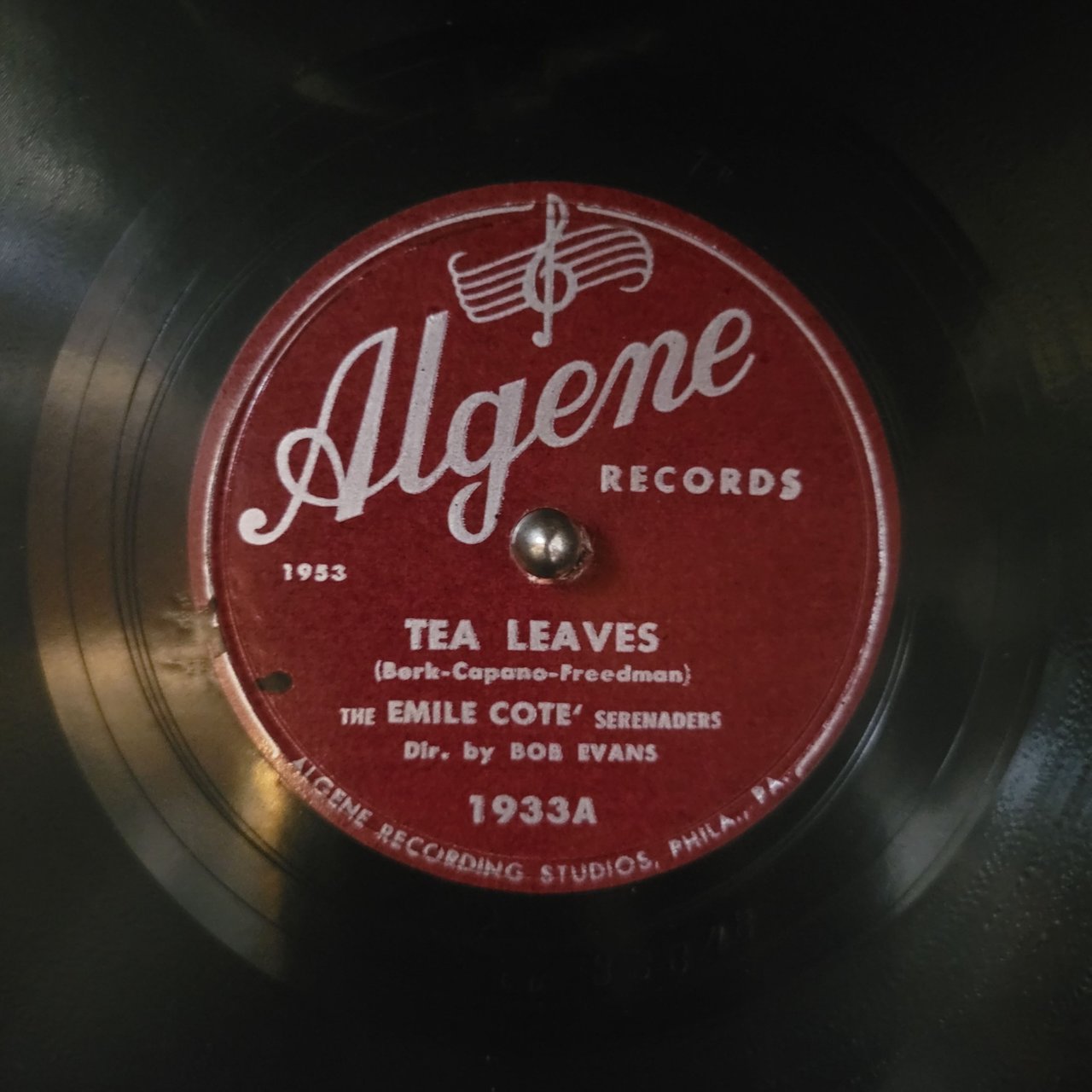 Algene Records was a small record label based in Philadelphia, PA, that operated in the late 1940s. The label specialized in pop and easy listening music, featuring artists such as The Emile Cote' Serenaders, Nick De Frances, Selma Gale, and Jack Curtis. The label released several 10-inch shellac records, mostly with two songs on each side. The records had catalog numbers ranging from 1912 to 1963, but it is not clear how many records were actually produced or sold.
The label was founded by Algene Kauka, a Hawaiian musician and entrepreneur who moved to Philadelphia in 1946. Kauka had previously worked as a radio announcer and a music promoter in Hawaii, where he also recorded some songs for local labels. He decided to start his own label in Philadelphia, hoping to capture the growing market for Hawaiian music on the mainland. He named the label Algene Records, combining his first name with the word "genealogy", as he was interested in tracing his family roots.
Kauka hired Bob Evans, a local bandleader and arranger, to direct the Emile Cote' Serenaders, a group of musicians who played Hawaiian-style music with guitars, ukuleles, steel guitars, and vocals. The Serenaders recorded most of the songs for Algene Records, sometimes featuring solo singers like Nick De Frances or Selma Gale. Some of the songs were original compositions by Kauka or Evans, while others were covers of popular tunes of the time. The records were distributed by local record shops and mail order catalogs, but they did not achieve much commercial success or recognition.
Algene Records ceased operations in 1949, after Kauka decided to return to Hawaii for personal reasons. He sold his remaining stock of records to a local dealer, who later sold them to collectors and enthusiasts.