Roasts & Reels: A Coffee and Vintage Film Experience
On Saturday, August 21, join Skeleton Brew at Greenbank Mills in Delaware for Coffee and a Movie. We'll have a coffee tasting of several of Skeleton Brew's signature roasts followed by an 8mm showing of a Halloween inspired vintage horror movie (shown on an appropriate vintage projector!), an intermission, and then s'mores!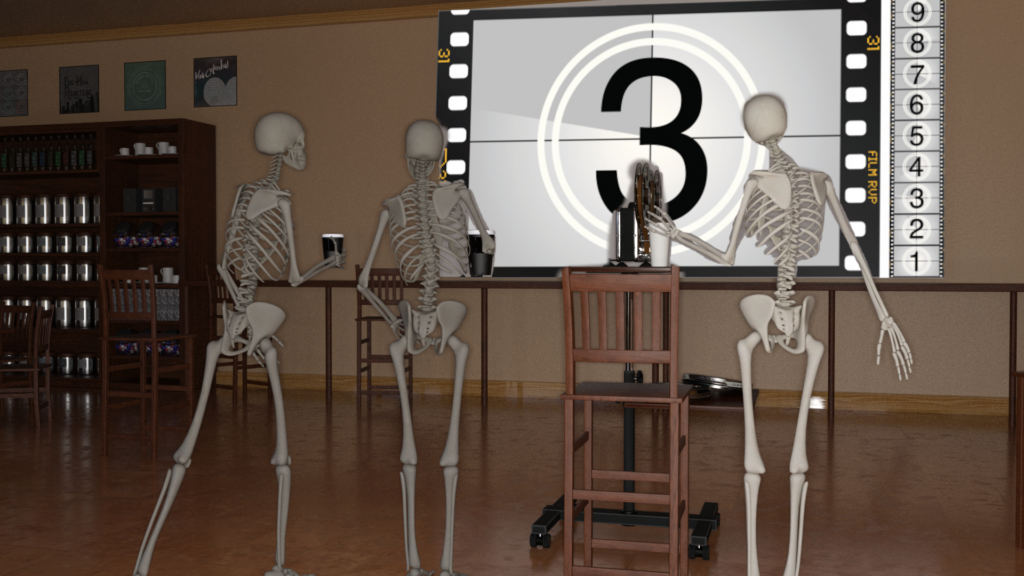 Immerse yourself in the enchanting world of Skeleton Brew's vintage-inspired coffee experience, where the artistry of specialty coffee meets the nostalgia of classic films and timeless aesthetics. Join us for an unforgettable evening of savoring meticulously roasted coffees while delighting in the magic of enjoying old 8mm movies. This unique event aims to cultivate a vibrant community that shares a passion for film photography, antique phonographs, and the black-and-white era, all while indulging in the finest coffees meticulously crafted by Skeleton Brew. Together, let's embrace the past, celebrate the present, and embark on a journey that not only enhances your appreciation for the finer things in life but also fuels our mission to create a vibrant coffee culture.
<div id="eventbrite-widget-container-699357084867"></div>

<script src="https://www.eventbrite.com/static/widgets/eb_widgets.js"></script>

<script type="text/javascript">
    var exampleCallback = function() {
        console.log('Order complete!');
    };

    window.EBWidgets.createWidget({
        // Required
        widgetType: 'checkout',
        eventId: '699357084867',
        iframeContainerId: 'eventbrite-widget-container-699357084867',

        // Optional
        iframeContainerHeight: 425,  // Widget height in pixels. Defaults to a minimum of 425px if not provided
        onOrderComplete: exampleCallback  // Method called when an order has successfully completed
    });
</script>